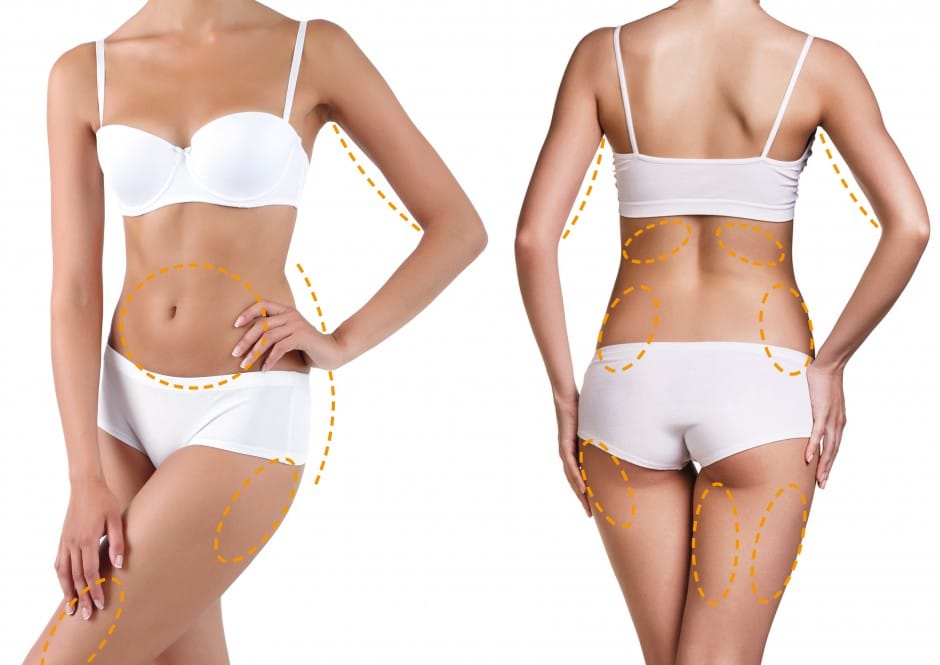 What the international community of dermatologists says about cryolipolysis
posted by:

Dr.. Kalokasidis Dermatologist Thessaloniki
0 comments
The authors are Chase D. Derrick, M.D., of the University of Missouri's Department of Plastic Surgery and Justin M. Broyles, M.D., of Johns Hopkins University School of Medicine, and the Sachin M. Shridharani, M.D. plastic surgeon in N.. York - conducted a systematic review of the existing literature to demonstrate the effectiveness and safety of the cryolipolysis process.
The researchers used the MEDLINE databases, Base, PubMed and Cochrane for tracking 34 published studies on cryolipolysis treatment to correct body contour. From these articles, 19 met the selection criteria and were included in the analysis. In total 16 were analyzed, which included 1.445 patients with communicable safety data. Twelve patients (0,82%) reported complications, the most common of which is a difference in skin aesthetics lasting more than four weeks. In total 295 patients had objective evidence of adipose tissue reduction. The mean time from the time of application to the objective assessment of adipose tissue reduction as a result was 3,83 months. The average reduction in adipose tissue was 19,55% in relation to the control group.
"Selective cryolipolysis, appears in short-term follow-up(follow up), as a reliable method to reliably reduce local subcutaneous fat deposits", the authors conclude. "The reported complications are rare and resolve without any treatment or intervention. Future studies should aim to optimize the selection of patients who are suitable candidates for treatment and for the results of treatment when receiving long-term follow-up data.(follow up) . "
This study has been published in Aesthetic Surgery Journal.
Cryolipolysis in combination with shock-acoustic waves reduces adipose tissue
An alternative to liposuction uses a combination of cryolipolysis and headphones- shock waves appear to be promising for reducing subcutaneous fat and cellulite, according to a recent study.
The combination therapy is called "Ice-Shock Lipolysis" and uses a combination of shock waves and cryolipolysis to reduce the perimeter of the treated areas. , curing both the local thickness ,as well as cellulite. The researchers in collaboration with the second University of Naples studied combination therapy in 50 patients. They found an average reduction in adipose tissue thickness after treatments greater than 3 cm, with average reduction 4,45 cm in the circumference-perimeter of the treated area.
The combination of shock waves, commonly used to treat musculoskeletal disorders and cryolipolysis which is a non-invasive method for the destruction of localized subcutaneous fat, caused programmed death and slow apoptosis and absorption of damaged fat cells.
"The results show that Ice-Shock lipolysis is a safe, effective and well-tolerated non-invasive procedure for body contouring," the authors concluded. "Particularly, (we) believe that this could be an ideal alternative to liposuction for patients who need only small or moderate amounts of adipose tissue and cellulite for removal or are not suitable candidates for surgical approaches to body contour correction."
The study was published in Aesthetic Plastic Surgery. Aesthetic Plastic Surgery
——————————————————————————————————
New trends in the treatment of cryolipolysis
The treatments in the submandibular area ("Double jaw") and generally the smaller ones, more comfortable treatments are the new trend in cryolipolysis, according to Girish (Gilly) Munavalli, M.D., M.H.S., medical director, in the Department of Dermatology, Laser and vascular damage in the state of Carolina, in Charlotte, USA.
"There is a great deal of interest in reducing the double jaw," Dr. Munavalli told his colleagues during the 36th Annual Conference of the American Society for Laser Medicine & Surgery (ASLMS 2016) in Boston. He mentioned the CoolSculpting system [Zeltiq] which has received FDA approval for fat reduction in the submandibular joint 2015 and introduced the CoolMini applicator for the treatment of small accumulated fat, as observed in the subgenus area. Some doctors have also used it to reduce fat deposits in the armpit and inner surface of the knee.. "
Unlike Kybella [Allergan] treatment for fat subgenesis, CoolMini does not cause significant swelling and bruising, and patients can return to normal activities without recovery time, says Dr. Munavalli, Assistant Professor of Dermatology at the School of Medicine, Wake Forest and Clinical Assistant Professor, School of Medicine, University of North Carolina, CoolMini does not require so many treatment sessions, in comparable, with competitive therapies
Today's cryolipolysis technology also offers shorter treatments ,with improved comfort, according to Dr. Munavalli. He refers to a study that was also presented at ASLMS 2016, referring to the CoolAdvantage applicator [Zeltiq].
"It has a cooling cup (handpiece) which maximizes tissue contact for more efficient cooling and provides a lower temperature during treatment, so that the same efficiency is achieved in 35 instead 60 minutes », says Dr. Munavalli. "It also sucks (pulls) the tissue softer in the cup compared to traditional rectangular applicators, so there is more comfort during the process, as well as far fewer bruises after treatment."
The above were presented at the 36th Annual Conference of the American Society for Laser Medicine & Surgery (ASLMS 2016)