[tabs titles="INFO, VIDEO, INFORMATIONEN"]
[tab]
[info_box_3 title="LASER-BEHANDLUNG DER ONYCHOMYKOSE"]
Laser Treatment of Nail Fungus (Onychomycosis)
[/info_box_3]
[blockquote]Mit dem revolutionären gütegeschalteter Nd-Yag Laser, LightAge Q-Clear.[/blockquote]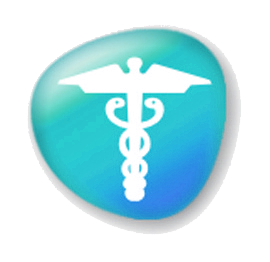 Q-Clear ™ can be used for the treatment of Onychomykosis, as it is the most effective laser for the elimination of T. Rubrum (the most common fungus found on the fingernail is Onychomykosis).
Factors that contribute to fungal nail infections are Diabetes, Gefährdung durch Traumata (geringfügige or Major Trauma such as subunguale Hematomas), Activities in connection with übermäßigem Sweatzen der Füße und Haut Maceration, inappropriate Pedicure Treatments
Eine Kombination von topical und oral Antimykotika ist zur Behandlung von Onychomykosis eingesetzt. Lange Zeit Behandlung erforderlich ist (mindestens 4-6 Monthe für Toenail fungus) zwar den letzten Verlauf in oral antimykotische Mittel Onychomykosis wirksam zu behandeln ermöglicht haben, diese Medikamente haben konferienkeit Nebenwirkung Leber und Niere und Medikamenten-Aktionen in speziellen Populationen, wie Children, ältere Menschen und Patients with underlying liver or systemic diseases. Es gibt ein großer Bedarf für eine einfache, efficacious, untoxice Procedur die kein Risiko verrauken Pilze Widerstand ausführt.

The most important advantages of Laser therapy are its bactericidal effects. Laser light causes local hyperthermia, destruction of pathogenic microorganisms and stimulation of reparative processes. An advantage is that laser treatment (topical laser photobiological inactivation of fungi) is not required for fungal infections of the nails. Aus diesem Grund sind keine Blutuntersuchungen erforderlich (auf mögliche Leberschädigung überwacht)
Unser Protokoll für complete Behandlung requires two sessions in Behandlung. Die zweite Behandlung erfött nach einem Month.
Das Verfahren ist einfach, schnell und schmerzlos, ohne pürbare Nebenwirkungen oder Complicationen.
[bar_info_box_3 buttonurl="https://www.dermatologist.gr/diagnostic-appointment" text="Vereinbaren Sie für alle
dermatological conditions" buttontext="direkte Diagnose!" /]
[/tab]
[tab]
[/tab]
[tab][gravityform id="4″ name="More Info" title="false" ajax="true"][/tab]
[/tabs]