Hydration Mesotherapy – Special hyaluronic acid for deep hydration on the face, neck, décolleté and hands. The Juvederm ® Hydrate treatment allows your doctor to provide you with very deep hydration with the help of hyaluronic acid (HA) in the skin.
Hyaluronic mesotherapy (facial hydration).
Mesotherapy is done by injecting hyaluronic acid just below the surface of the skin in two or three sessions and at intervals of 15 to 20 days.
The skin is hydrated, its tone and elasticity are improved, resulting in a natural and healthy glow on the face, neck, décolleté and back of the hands.
The skin contains an important moisturizing factor, called hyaluronic acid, which prevents it from drying out. Over the years, however, the levels of hyaluronic acid decrease, resulting in the skin looking dull, with fine wrinkles and reduced elasticity. This process is most evident on the face, neck, décolleté and hands.
Topical creams can temporarily hydrate the skin's surface, but cannot provide and maintain the deep hydration needed to maintain its elasticity and healthy glow.
Hyaluronic acid (HA) is a very powerful moisturizer, drawing 1000 times its weight in moisture (water) from the surrounding environment. HA is naturally produced by our skin to help with hydration, but unfortunately in smaller and smaller amounts as we age. This is one of the main reasons that we notice our skin feeling dry as the years go by.
Hyaluronic acid can also act as a mesotherapy. In this case it does not fill in deep wrinkles but hydrates the skin deeply so that the skin looks and feels more elastic, younger and secondarily helps to fade fine lines. A Juvederm ® treatment deeply hydrates the skin. Juvederm ® Hydrate micro-injections are proven to give the skin smoothness, brightness and hydration: Your skin's healthy glow is restored.
Application is particularly beneficial on areas such as the face, neck and back of the hands. It is also a fantastic treatment for premature crow's feet and smokey lines around the lips, areas that are traditionally very difficult to treat with traditional fillers.
What is hyaluronic acid?
Hyaluronic acid is a natural substance found in the skin and its function is to retain water (hydration) and add volume to our skin. 
As our skin ages, hyaluronic acid, collagen and elastin are gradually lost from the dermis.
PRE-TREATMENT INSTRUCTIONS
• No anti-inflammatory drugs (ibuprofen, Mesulid, Vioxx, etc.), aspirin, high doses of vitamin E a few days before treatment.
This will reduce the potential side effects of bruising and/or swelling at the treated site(s).
• Drinking alcoholic beverages prior to treatment may increase the chances of bruising and/or swelling.
• If you have a history of cold sores, you must receive antiviral treatment three days before your scheduled visit. 
POST TREATMENT INSTRUCTIONS
• Cold packs can be used immediately after treatment to reduce swelling.
• Avoid touching area within 4 hours of treatment, so you don't accidentally injure the area.
After that, the area can be gently washed with soap and water.
• Until the redness or swelling goes away, avoid exposing the area to intense heat (sun lamp or tanning bed) or extremely cold weather.
• If you suffer from herpes simplex in the area, there is a risk that the needle opening holes may spread to other places, inform your doctor before application.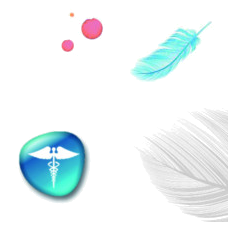 For any dermatological condition-Make an appointment immediately for Diagnosis
[gravityform id="4″ name="More Info" title="false" ajax="true"]