[vc_row][vc_column][vc_row_inner][vc_column_inner width="2/3″][vc_column_text el_class="bigP"]Dr. Konstantinos Kalokasidis is a graduate of the School of Medicine, A.P.Th.
During his studies, organized in collaboration with EKAV and participated for five years (1996-2000) in the voluntary program "Strengthening Health Centers with medical students" providing unpaid summer voluntary work in Primary Health Care Centers.
During the same period, he worked as a first aid officer in the football team of the prefecture of Thessaloniki "EPSM"
In 2009 was sworn in as a Doctor of the School of Medicine of the A.P.Th  having completed the thesis of at the Laboratory of Experimental Pharmacology of the School of Medicine of the A.P.Th. , where he served as Research Fellow during the years 2006-2011, contributing adjunctively to the teaching of Pharmacology tutorial courses to students.
Fill in time specialty of General Surgery at the First Surgical Clinic of 424 G.S.N.E., while at the same time served as an unpaid scientific associate of the Dermatology Clinic of 424 G.S.N.E.
Fill in time specialty at the Pathology Clinic of the Hospital for Special Diseases of Thessaloniki and then at the State Clinic of the Hospital of Venereal and Skin Diseases of Thessaloniki.
He works as a scientific associate at the 2nd University Dermatology Clinic of APTH from 2009 until November 2015.
Since 2010 he has been working as Research Fellow (reference) and instructor for the American medical laser company LightAge for the Europe-Middle East area.
Since 2014 he has been working as Research Fellow and trainer for Abalase company and participates in a training workshop for doctors organized by the company.
He participates in international and global conferences with research papers and round tables, while has participated as a trainer, in workshops and post-training seminars of the "Hellenic Society of Dermatosurgery"
He has published 10 medical research papers in international Medical Journals in the field of dermatology and pharmacology, while participated in the writing 2 chapters in medical writings in the field of pediatrics and clinical nutrition.
He maintains a medical practice in Thessaloniki (on Tsimiski street, no. 99)  and branches in Retziki and also in Katerini (Kitrous 30)[/vc_column_text][/vc_column_inner][vc_column_inner width="1/3″][vc_column_text]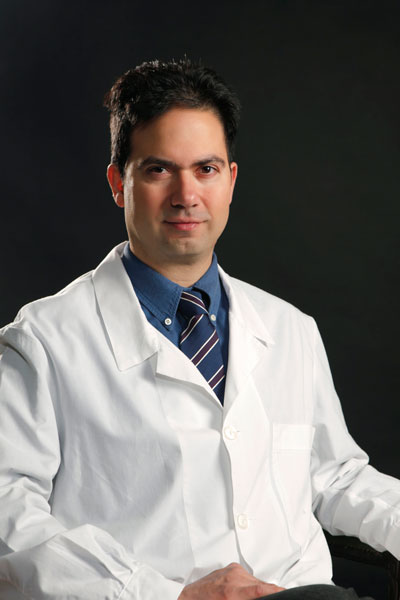 [/vc_column_text][vc_column_text el_class="titleBorder"]
Publications
[/vc_column_text][/vc_column_inner][/vc_row_inner][/vc_column][/vc_row]